Letter from the Chief Executive Officer
Start of main content
Dear friends,
Like every year, I am writing to you about the company's performance over the last year.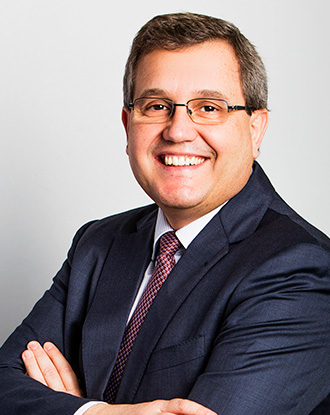 2016 was a very good year for DIA. We ended the year with gross sales under banner of EUR10.55bn, implying a 10.2% increase compared to the previous year in local currency thanks to the business improvement in all the markets in which the company operates. Adjusted EBITDA reached EUR625m, up 8.6% in local currency compared to the previous year, and pretax profit reached EUR243m, up 12.8% compared to 2015 in local currency. Our attributable net profit fell by 42% to EUR174m due to the absence of extraordinairies. The results will allow the Board of Directors to propose to the General Shareholders' Meeting a gross dividend of EUR0.21 per share, which represents a payout of EUR128m for our shareholders, amounting to 50% of the underlying net profit
Our customers, the consumers, are increasingly at the heart of our activity. We have more than 40 million customers in the five countries in which we are present, to whom we listen closely, and above all we are thankful for their trust. Last year, they participated with us in more than 750,000 monthly surveys and in various special programmes developed for customers. Accordingly, we have opened up new lines of dialogue and relationships. I refer in this case to the eight digital platforms in which we are present, either by ourselves or in partnership with third parties, including smartphone payments and the app to make shopping easier, which has already been downloaded in Spain by 700,000 consumers.
Our Club Dia loyalty programme already has more than 19 million active clients, and our own brands are continuing to be successfully developed, reaching 7,500 SKUs. We take good care of these brands, which are subject to constant quality controls.
I also want to highlight our commitment to entrepreneurs, with the thousands of franchisees who make the DIA brand a successful one. These small but big entrepreneurs go unnoticed because their daily endeavour involves working to satisfy the client. They are improving on this by the day, contributing to the development of the business fabric of each of the countries in which we are present, creating employment. For this, I congratulate them full-heartedly. They deserve all our support and respect.
I also want to mention our suppliers. Almost 90% of our suppliers are local, from the countries in which we are present. In Spain, this percentage is 94%, and slightly over half of them are small and medium-sized companies. This is the best proof of our commitment to all things local. The rest of the suppliers are international companies who manage brands that are very much a part of consumers' lives. These are undoubtedly big companies with a position of prominence who bring innovation and expertise to the development of their products, with a very significant size and who on more than one occasion impose their market logic. Accordingly, in 2016 we continued to work on alliances that allow us to get closer to these companies, on equal terms, with a single aim: the benefit of the consumer.
By no means am I forgetting about our employees, without whose support and commitment it would be impossible to achieve our objectives. Their dedication and implication are what keep DIA's values alive. Faithful to these values, above and beyond their proven efficiency and professionalism, they have enabled us to get closer to society, helping to start up more than 140 social actions focused on childhood development, ensuring that food reaches the most disadvantaged groups, and to contribute to greater gender equality.
Given that 2016 was full of initiatives and news, I invite you to delve into this Annual Report, which bears testament to the company's good work.
Ricardo Currás de Don Pablos
DIA Group Chief Executive Officer
End of main content