Start of main content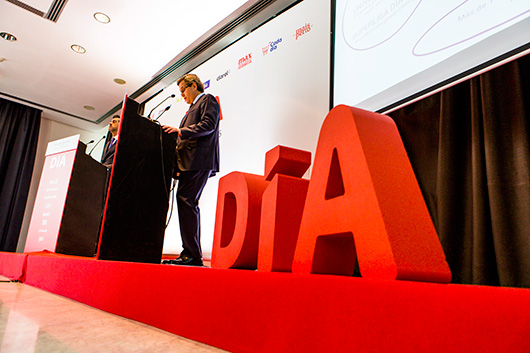 The DIA Group developed a Corporate Social Responsibility materiality analysis in 2016, in which all key matters of the company that have an impact on its proper functioning have been examined in accordance with its values and which are of greatest concern to all the stakeholders.
According to the analysis carried out relating to external relevance and sector maturity, the most significant broad areas reflected in this materiality analysis can be summarised in seven major groups: Corporate Governance, Human Resources, Supply, Operations, Distribution, Commercialisation, and Impact.
In order to prepare this analysis, which will now make it possible to act with greater speed and accuracy on the most crucial matters of its management, the DIA Group has used several sources of information sources, both internal, and external that cover everything from previous professional CSR studies of the Polytechnic University of Madrid prepared for the company and the CSR Observatory to a variety of analyst, investment and sector reports.
Following the qualitative analysis, a total of 25 aspects have been consolidated, which have been classified in the above-mentioned seven areas, taking into account the stages of the DIA value chain.
In terms of the variables for the assessment of materiality, the study controls three parameters:
External Relevance:
Examines the relationship between the different matters analysed with trends, information demands from stakeholders and investors, reporting standards, regulation, press or sector reports.
Sector Maturity:
Examines the level of development of the management measures relating to different issues of companies in the sector analysed, both national and international.
Relevance for the DIA Group:
Based on the internal vision, relevance is assessed as a third variable of the issues, according to whether they are highly relevant or of little interest for the company.
The result of the assessment of each item corresponding to each source is consolidated in order to obtain a total score regarding each issue in each dimension. This score is obtained based on the average assessments of the sources consulted, both for external relevance and sector maturity. In the case of DIA Relevance, an assessment is made of the number of sources that have or do not have specific visibility.
This research and analysis work has resulted in a materiality matrix that makes it possible to position items according to maturity and relevance for DIA Group stakeholders, both external as well as external, prioritising in a clear and simple manner the line of action in accordance with the different expectations of the environment.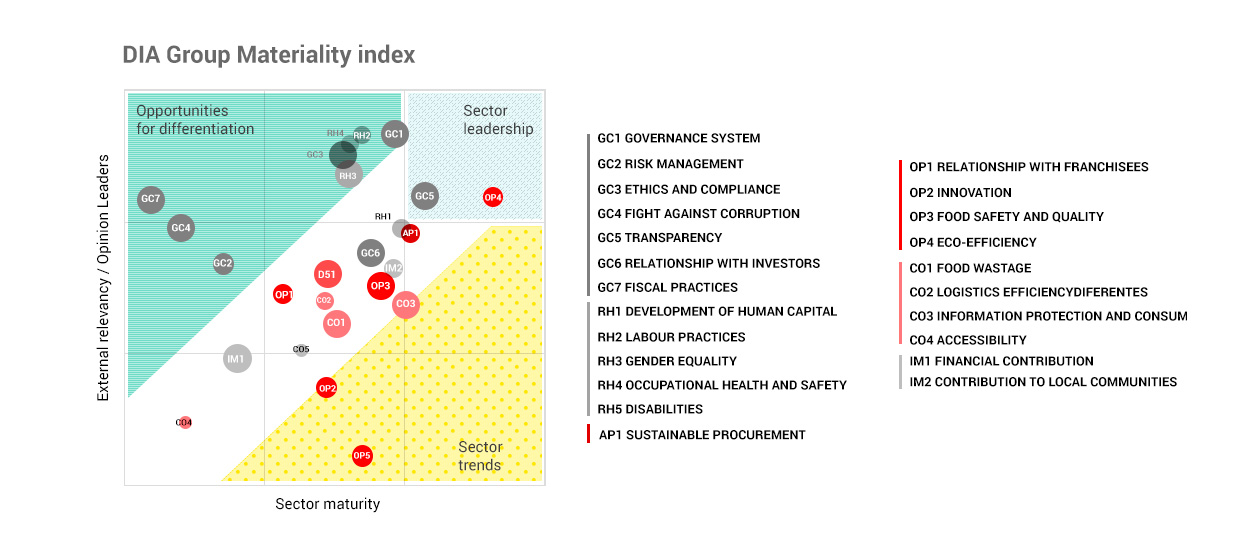 This analysis has served as the diagnostic base for the definition and subsequent implementation of the CSR Master Plan applicable for the 2017-2020 three-year period.
End of main content