Start of main content
Transparent and active communication channels
The company maintains close communication with society through different channels where it makes available to interested parties all the information relating to the social actions of the DIA Group, also focusing on resolving any doubts and concerns in this area.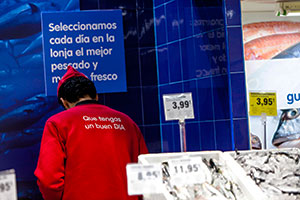 The DIA Group has a communication mailbox, rsc@diagroup.com, where it receives all issues and requests for collaboration in Social Responsibility matters. During 2016, it responded to more than 1,000 issues from the five countries where the company operates.
This line of communication is completed with a Group notification service that can be subscribed to by interested parties to receive content of interest containing corporate news that affects the Group. This service, which can be accessed through the corporate website, has over 1,000 subscribers.
End of main content