Deliveries to food banks and fight against wastage
Start of main content
Deliveries to food banks and fight against wastage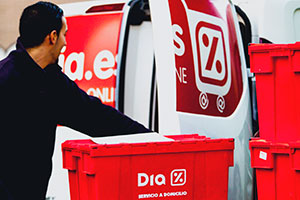 The DIA Group maintains close collaboration with Food Banks and other similar groups in the countries in which it is present, making regular transfers of products throughout the year in benefit of the most needy. Since 2009, the company has maintained a collaboration agreement with the Federación Española de Bancos de Alimentos, (FESBAL) (Spanish Food Bank Federation), whereby it undertakes deliveries of food on a continuous basis that is distributed between the different Autonomous Communities of the country.
In 2016, the DIA Group achieved a record high in Food Bank deliveries, with over 4.5 million kilos of food delivered to various food banks and other non-profit entities in the five countries in which the company operates. The figure reached represents an increase of 14% compared to the previous year and establishes a new milestone for the company.
By country, Spain delivered 3.59 million kilos this year, 4% more than in 2015. It is followed by Portugal (436,000 kilos), Brazil (401,000), Argentina (90,000), and China (1,500).
Thus, DIA is moving forward with its commitment to take advantage of surpluses with the aim of providing food to as many people as possible. In this respect, in Spain the company also forms part of the "FoodWaste" project, an initiative promoted by the Spanish Association of Manufacturers and Distributors (AECOC), to avoid food wastage, which seeks new actions that allow improvements between all the players in the chain to make the system more efficient.
The actions carried out with Food Banks and various organisations are in turn completed with those known as "Operaciones Kilo". These are specific collections at stores that take place during the year, with the close collaboration of customers and employees. During 2016, a total of 140 such operations took place, with the participation of more than 2,500 stores, delivering over 2.6 million kilos of food.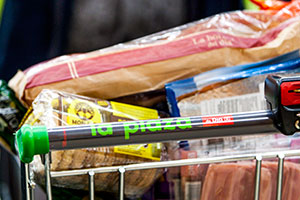 The DIA Group once again participated, for the third year in a row, in the Gala de Corazón Solidario (Solidarity Heart Gala), organised by Public Spanish Television, for which the company makes a commitment to deliver five kilos of food for each person attending the Gala. This year, 25,000 kilos were delivered to Food Banks.
Thanks to the ongoing collaboration of the DIA Group with Food Banks, the company was honoured in 2016 with many awards. Specifically, in Spain, it received awards from the Food Banks of Asturias, Madrid, and Valladolid, while in Brazil the network of food banks Mesa Brasil SESC granted an award to the DIA Group for its ongoing collaboration in the delivery of food to this organisation.
All food delivery actions undertaken by the company rely on the close collaboration of customers, employees and franchises, as well as the different collaborators with which the DIA Group works on a regular basis and the logistics products and service providers.
Deliveries to food banks and fight against wastage
End of main content