Start of main content
Health and safety in the workplace
DIA, through its HR policies, establishes the safety, health and wellbeing of its collaborators as one of its top priorities. To this end, as one of its commitments, DIA establishes the promotion of health and safety and is committed to incorporating preventive management at all stages of its activity.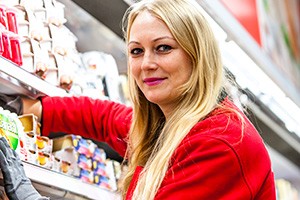 Aware of the importance of maintaining appropriate prevention conditions, DIA strictly complies with current legislation. In regard to data on accidents in the workplace, the percentage of accident leave is 0.49%, a low percentage given the characteristics of the work carried out in stores and warehouses and in spite of the incorporation of new banners and of new stores and warehouses with people who have little experience with the DIA work systems.
The aim during 2016 was to achieve a safe and healthy working environment in all areas of the company: offices, stores, and warehouses. The Prevention Service works to reduce accidents and improve worker safety at all stages of the activity they perform.
Each country has developed and adapted the training to the new stores and new processes, in a way that ensures that employees are trained in health and safety in their work positions, both those that are already part of the company (to update their expertise) as well as the new hires.
The prevention of occupational risks is given great importance in stores and warehouses, and all employees receive training in the use of the specific machinery that they will be using in their job position.
In Spain, the event "Semana Saludable" (Health Week) was held in the Headquarters and in Regional Centres in 2016. All actions were addressed to improving staff wellbeing, promoting an active and healthy lifestyle. These actions focused on nutrition, emotional wellbeing, and physical activity.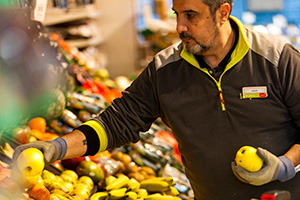 It is worth mentioning the update carried out in Portugal in all areas (auditing, training, procedures, etc.) in regard to Risk Prevention and Health for all the collectives.
This has also been done by DIA China, with service provider companies: cleaning, transport, safety, maintenance, etc., to ensure that everyone working in DIA does so in complete safety conditions.
This year also saw the continuance of the information and awareness raising campaigns on information security, an ever-growing risk given the high level of technological connectivity that professionals work with, both in today's large businesses, as well as in our private lives.
End of main content