Start of main content
Talent Recruitment and promotion
The publication of vacant posts arising at DIA Group's Headquarters, through the DIA Portal, has increased internal opportunities, promoting profiles with a more global and transversal vision of the company. In 2016, 28% of the positions were covered internally, meaning that 2% of the Headquarters staff changed positions internally. In the case of Brazil, 27 people changed positions at the Headquarters in 2016. Portugal is also managing the internal job offer at central Headquarters, thus covering 12% of these vacant posts. Argentina and China began to use this recruiting formula in 2016 at their central Headquarters.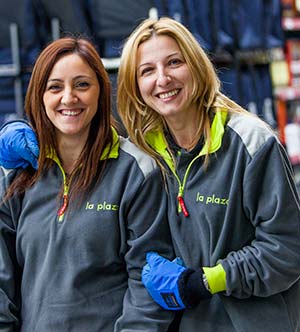 New technologies and forms of socialisation are increasingly moving toward talent recruitment teams to seek new recruitment formula alternatives and the creation of an Employer Brand. The two examples currently underway are the launch of the DIA Group corporate page on Linkedin, with links to the pages of each of the countries where the vacant posts are published. In turn, DIA China is recruiting through an App, as this is the way to gain access to the younger population, due to the high level of smartphone use.
Due to the rapid growth of the job market, Brazil has advanced in the hiring of professionals with the capacity to hold positions in the new centres and Headquarters. The aim is to train DIA Professionals in alignment with the company's strategies and values, as well as with the objectives of each business area.
During 2016, Portugal continued with the company's strategic and tactical position renewal process at all levels, incorporating and promoting professionals, both internal and external, who contribute a greater capacity to respond in an effective and dynamic way to the company's current and future challenges.
In the operational area, the teams have been strengthened with the incorporation of new Store Managers with substantial expertise in the retail sector and university-level education, in addition to qualified professionals for the over-the-counter perishable sections (fish, meat, take-away).
In Clarel Portugal, the store coordination team has been strengthened. All employees and their families have been included in the health insurance benefit.
In DIA China, a team has been created to meet the logistics needs of the e-commerce project (online sales on own platform and on T-mall), with a system of own incentives, which includes experienced personnel from among middle management.
During 2016, in Brazil the HR teams have begun to support candidate selection processes for Franchises. The Franchise is one of DIA's basic business pillars, obtaining extremely successful results.
New more digital profiles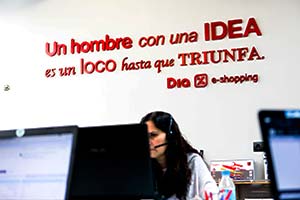 Work has also been carried out on new technological profiles in line with the digitalisation process at all levels implemented by the company. Thus, during 2016, new staff specialising in Big Data processes, technology and e-commerce, among others, were incorporated.
In regard to the evaluation of potential at Administrator and Manager levels, Spain and Brazil continue to use Assessment as the competence assessment tool.
End of main content